Il était une fleur
Theatrical dance show, 2022
Synopsis
A young classical dance student sets out to find "the most beautiful flower ever" – a flower which she is expected to mime using mudras (traditional hand gestures). Will she live up to the expectations of her severe dance guru and master the subtle moves of Indian classical dance?
The young dancer engages in a quest full of twists and turns, echoing a famous episode of Bhagavata Purana. Just like Krishna, who confronted the venomous demon Kaliya and saved a forest from destruction, she is faced with the demons of present-day mankind. Human activities, she eventually finds out, made the 'everlasting' flower go extinct…
From now on, the wonderful flower will live through her graceful moves. Ancient Indian dance carries the memory of a pristine nature and turns into a wake-up call for the entire mankind.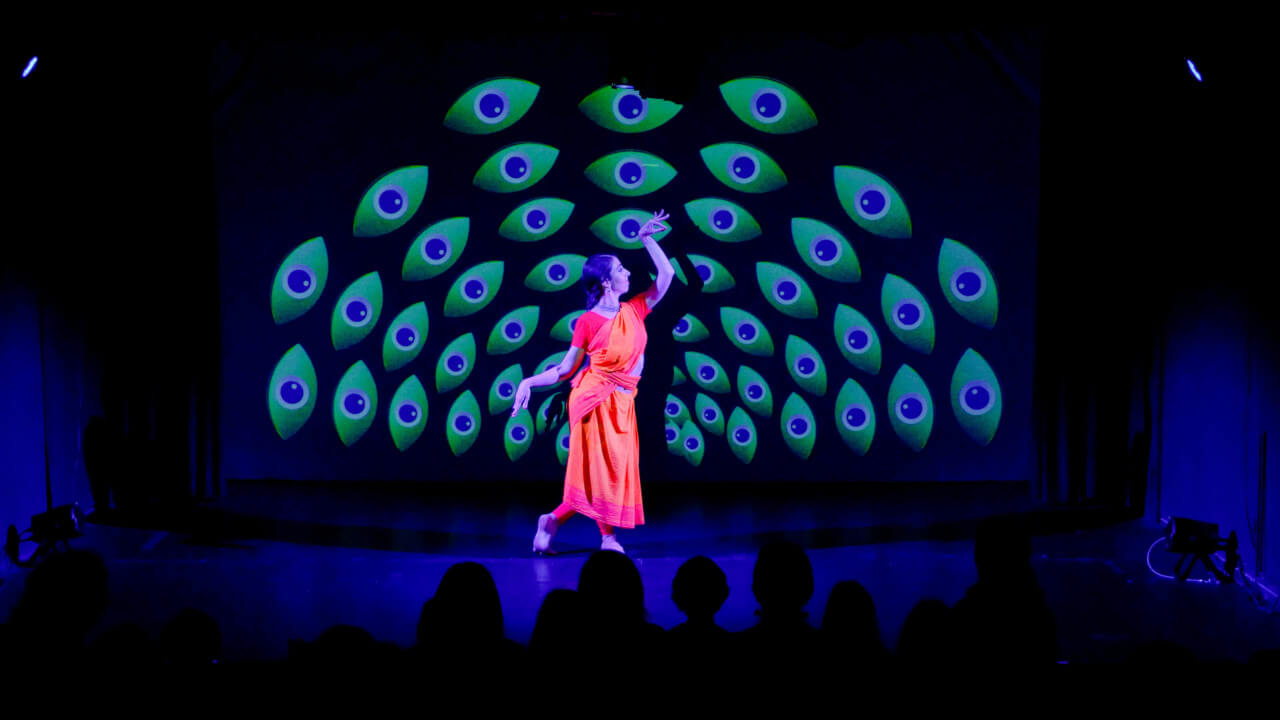 About this project
"Il était une fleur" ("Once upon a flower") illustrates how the traditional values of India can shed a new light on contemporary challenges of mankind, such as preserving the environment, and how these values can bring about a positive change for all.
"Il était une fleur" symbolizes a nation which builds upon its millennia-long history to take a leading role in shaping the future of our world. It is an entertaining, all-audience show designed for young and old alike. It will appeal to a broad public and attract younger generations towards Indian classical culture.
Credits
Concept and direction: Avishai Leger-Tanger, Mahina Khanum
Script: Nati Pasquini, Mahina Khanum, Avishai Leger-Tanger
Music: Vijay Tambe, Baptiste Le Page
Choreography: Mahina Khanum
Sound design: Baptiste Le Page, Avishai Leger-Tanger
Narration: Julie Dollat
Graphics: Stéphane Letur
Stageplay supervision: Cécile Falcon